Welcome to the new website!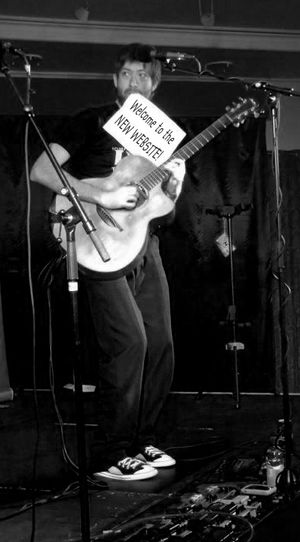 Thanks to the hundreds of people who voted to help me choose the design for this new site, which was then created by the wonderful Tom Chapman. The artwork was originally created by Martin Simpson in 2007 for the Don't Panic album, but the Don't Panic projected stalled with the pressure of touring, and it needed rebooting in every way and the artwork got replaced, so I'm delighted to have finally made use of it, cos it's frickin awesome.

I miss the old place which was my online home since 2003, but in reality everything is better here:

There's a proper Store where you can buy the my two albums (prices have been lowered cos with this new site I don't have to give a percentage to an online-sales-company), but also now onsale is the Tab for Loveproof and my signature plectrums!

There's detailed info about every gig on the Live Dates page (just click the "more info" links in the right hand column).

And there's this here bloggy-style news page, which I can easily keep up-to-date with my doings, but where I'll also occasionally unleash my rants which up until now have been restricted to Facebook, really. And you can comment on anything in the blog, using your Facebook/Hotmail/Yahoo/AOL account or by registering with jongomm.com. Please comment, It's too quiet in here, I can hear these words echoing off the walls already.

And in the making right now is the Guitarists Only area. I'm preparing some detailed info about my guitar and other gear, and I'll be making some little lessons about guitar techniques from tapping and percussion to harmonics and peg-bending madness. I'll be asking for requests for that, and for the Gomm FAQ page, so I'll be in touch asking for help (again) soon. Soz.

Hope you like it here!

Jon.
Comment on this using the facebook box (below) or by registering with jongomm.com and using the comment box (below that!)