Kinda embarrassing using myself as a model, but when you get a new T-shirt in lockdown there's not much choice. So, here's the new limited edition The Faintest Idea unisex shirt in vintage black with white art screenprint. Ethically produced + eco friendly.  

Get yours only at https://www.omerch.com/shop/jongomm also with discount bundles (shirt + signed CD / deluxe edition) 

It'll look better on you.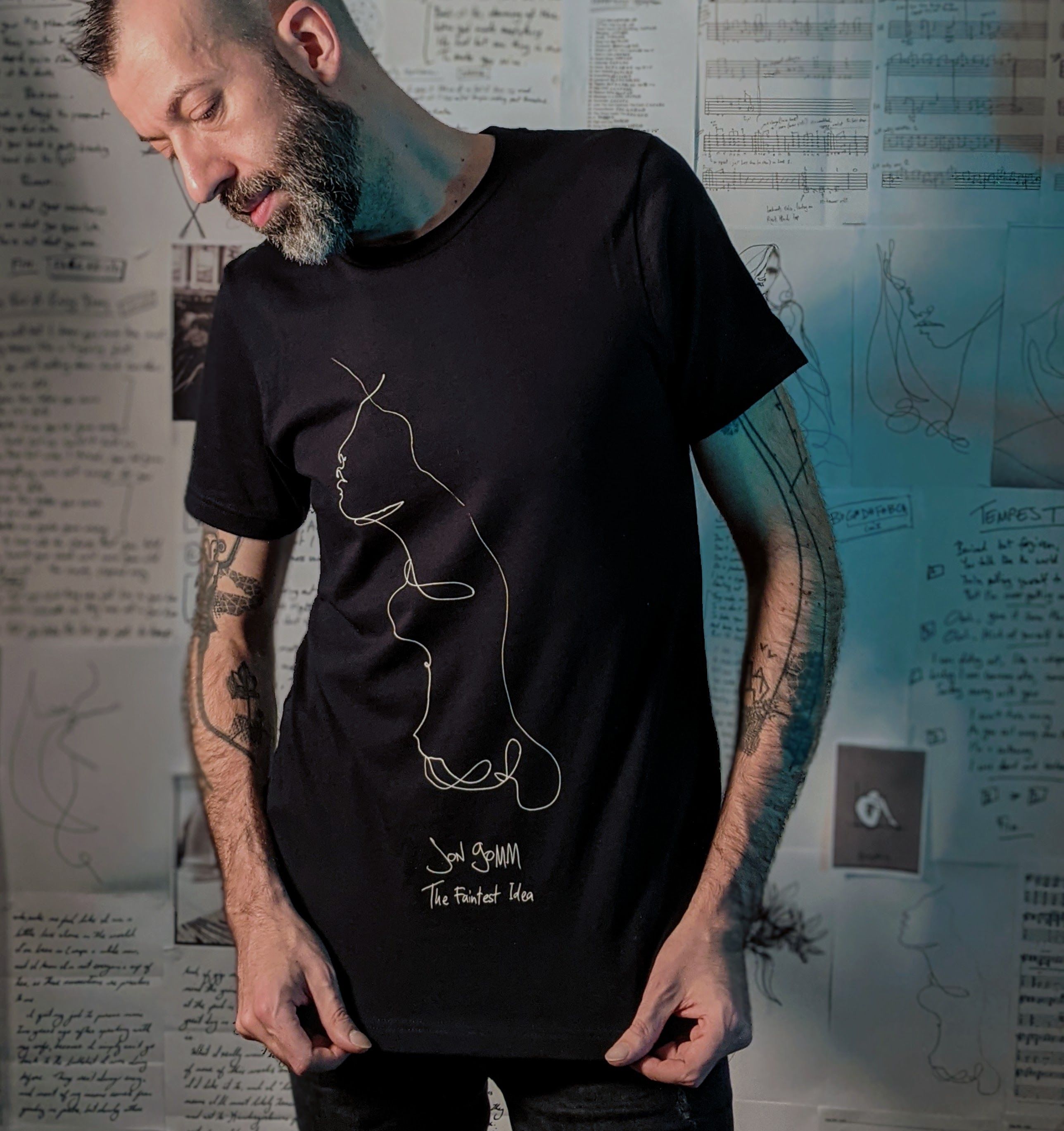 | | |
| --- | --- |
| | The Faintest Idea artwork T-shirt : £16.99 |
| | The Faintest Idea artwork T-shirt + autographed CD bundle : £̶2̶7̶.̶9̶8̶  £24.58 |
| | The Faintest Idea artwork T-shirt + Double Vinyl album bundle : £̶3̶5̶.̶9̶8̶  £32.58 |
| | The Faintest Idea artwork T-shirt + Deluxe Edition album bundle : £̶5̶6̶.̶9̶8̶  £53.58 |